Tenant Portal Login
Pay Your Rent Online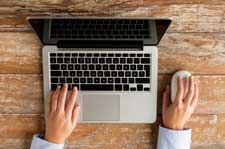 Avoid forgetting to pay your rent on time by signing up to pay your rent online. Below is the tenant login link and more information.
Do you not yet have an account or forgot your information
We can easily solve this problem for you. Click on the Sign Up link below and we will send you the sign up information.
Sign Up Today!
Already have an account
The button below will take you directly to the portal login
Tenant Login
What are the Benefits:
Pay your rent at anytime
Pay your rent from anywhere that you have an internet connection
Setup automatic payments to avoid missing a rental payment deadline
Review your payment history
Convenience of not having to mail in payment or drop it off at our office
Security of password protected and encrypted and securely transmitted payments
Tenant Sign Up!